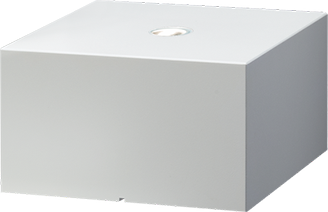 $250 – 550 per unit
The Center LED Riser illuminates your minerals from below through truly seamless, integrated design. It is extraordinary at giving the right minerals a stunning glow, and can even endow many pleochroic minerals with the light that they need to exhibit more colors. All of our risers are made of a solid wood construction and are finished in an incredibly resilient paint for easy cleaning. They've been specially designed to channel cords out of sight. Color customization available to match any interior.
Available in Black or White
Custom color upgrade available

Interchangeable & replaceable LED component
24V connections compatible with all FMI cases
Size Range (width x depth x height)
Minimum – 2" x 2" x 1.5"
Maximum – 12" x 10" x 14"
Bring Your Vision to Life
We offer comprehensive display solutions ranging from small light panels that can be retrofitted in existing cabinetry to stunning display cases customizable to any space. From museum to private residences, our presentations have elevated mineral displays around the world. The options for customization are endless and we are always on hand to work with you to create something extraordinary.